Homebuilt Backyard AllSky Camera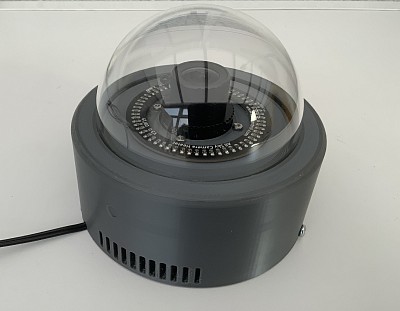 I built this backyard AllSky camera using the fairly new raspberry PI HQ camera, with a 150 degree lens, and controlled with the raspberry PI Zero version 2. Controlling fully automated software is by Thomas Jacquin, and is available on GitHub free.
The case was 3D printed from a file found on thingiverse, and was designed purposely for using the PI Zero, so it's small and compact. The dome was a cheap one from eBay and works really well. The dome heater ring, which can be seen inside the dome in the picture, is from dewcontrol and is 12v powered.
The software is set up to create a Star Trail image and a Timelapse video at the end of every night, examples of which you can see below.. It's mounted in my back garden in a slightly elevated position to get the best possible view of the night sky, and not so much in the way of surrounding houses.